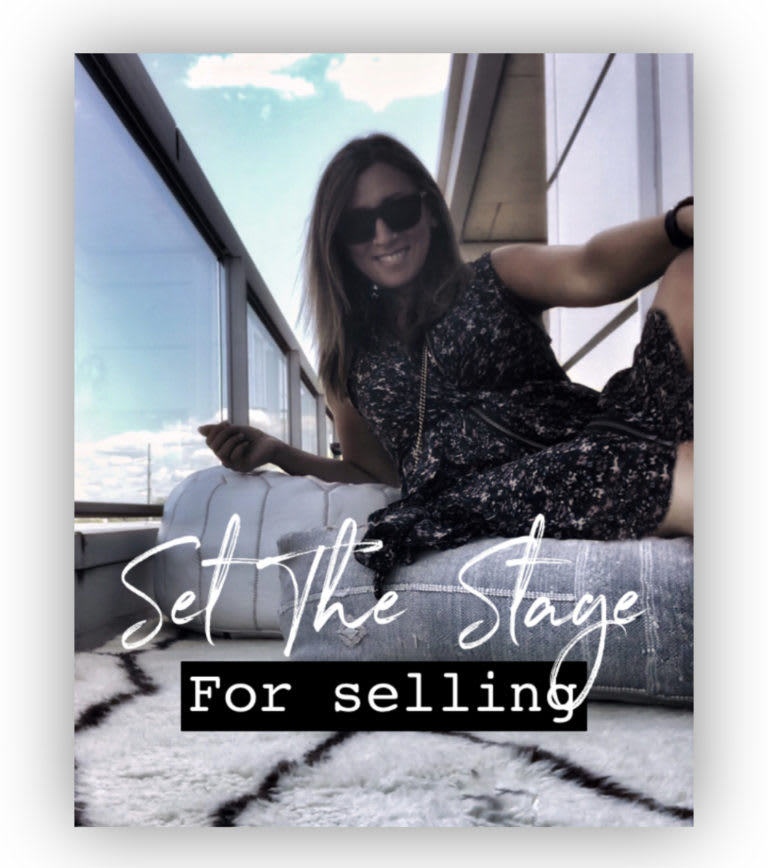 Setting the Stage for selling – Part 1

That's right. Your home that you're listing is now a stage. A stage for the audience that is scouting their next move. The buyers.

Do all properties need staging? No, but they all need to be prepped.

Remove clutter, tidy up, freshen up, brighten it up, clean it up.


This condo's amazing outdoor space was dressed up with some fabulous "props" from @theboholab and @picnicmtl . Amazing what a few carpets can do to dress up a place. How about these poufs and this carpet? Amazinggg. Who doesn't like a pouf?


The first touch for buyers and your property is online. Is your house picture ready? Are the pictures professional enough to set the mood to get the buyers in for a visit? Do you have enough furniture? Too much furniture? Is the furniture properly positioned?
Everything counts to get people into the house for a first visit. I won't touch price, I'll leave that for another post.
So get the house ready. Dress it up, dress it down… keep it simple and… Set the stage for selling…


Part 2 will about dressing up the walls. Stay tuned.